Solyem, the exclusive sealing technology

Our
group
Solyem is proud to be a part of the ZHONDING GROUP, a multinational organisation with over 40 subsidiaries all over the world mainly specialised in the manufacturing of industrial and automotive parts and processes such as sealing, plastic parts, metal components, fluid transport, vibration, acoustic decoupling products and many more.
The ZHONDING GROUP was founded in Ningguo, China in 1998. With a turnover of 2 billion € it has gained a reputable name and become a referring supplier for automotive corporations all over the world. It has gained prestigious awards and ranking on the Chinese industrial market, for instance it was classified "top 30 Chinese players in the auto industry" and « Top 100 Global auto parts industry plants ».
After having joined the ZHONDING GROUP in 2016, SOLYEM was granted the opportunity to work alongside many other reputable company's part of this same group such as the following subsidiaries of ZHONGDING GROUP with headquarters in Europe: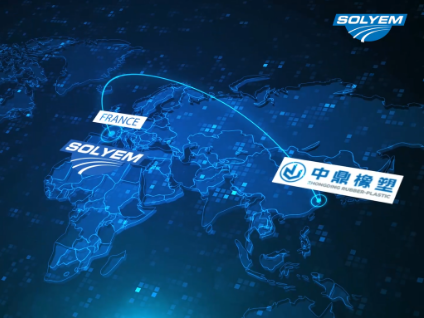 History
Solyem is a static Gasket expert company based in Saint Priest near Lyon in France.
Founded in 1882 near Lyon by Mr Curty, Solyem was an aluminium foundry manufacturing fireplace plates and offering maintenance for boilers.
Mr Curty registered the first major patent: the "Metalloplastic" gasket, a U-shaped copper piece covering a fibre ring made with asbestos. This gasket was originally used on steam engines. From this day on, the core activity of Solyem has never changed and has been subject to multiple upgrades and innovations.
Growth with the automotive industry: "Curty & Cie", the famous brand, switched its activity focus from steam engines to the automotive industry. The company assisted car manufacturers in the sealing of their systems and grew into a successful gasketing company.
Pechiney Ugine Kuhlmann acquired "Curty & Cie'' within its gasket division called CELIFAC. In 1977 Turner & Newall Group bought "Curty & Cie" from Pechiney and appointed them 3 years later to the famous British company Coopers PAYEN, also experts in the conception of gasket solutions.
FEDERAL-MOGUL publicly took over Turner & Newall group and integrated "Curty & Cie" within its Powertrain Sealing and Bearing Division.
Managing Director's
note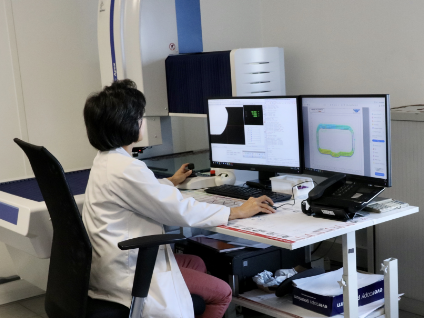 In our French facility located in the area of Lyon, our company designs and produces static gaskets with high level of performance.
Since more than one century, our company has always demonstrated its capacity to adapt and to innovate to remain a strong and efficient supplier and partner.
Our aim is to provide static gaskets to our customers for passenger vehicles, trucks, industrial vehicles and light mobility vehicles.
We offer products for classical automotive applications (thermic engines, gearbox) and we also develop our business in "green" applications for electrical vehicles, fuel cells, e-bikes…
Finally, Solyem is committed to improving its environmental footprint and responsibility by implementing actions in favour.
---
---
---
34 chemin Pierre Blanche
69800 SAINT-PRIEST
France