100 years of innovation

Our
expertise
Solyem, created in 1882, is your static sealing solutions partner. We are experts in the design, development and production of static gaskets . Located in Saint Priest near Lyon in France, we assist our worldwide customers in the ideation and the execution of custom made static gasketing solutions. Our team is experienced, innovative and has at its disposal the best tools to create a solution that will meet your product requirements. Our latest technology LEM, we developed 20 years ago, is well-proven and enables large innovative possibilities.
Furthermore, we can develop gasket solutions in co-creation with our clients, adding a vast amount of extra functions and features to them, such as manufacturing a hybrid gasket able to seal and reorient or filter oil or cover a system. Currently, we are extending our expertise in the latest green energy fields and emerging technologies in the E-mobility markets, such as e-bikes, fuel cell and hydrogen systems.
Solyem is a dynamic and reactive company, always at the disposal of its customers.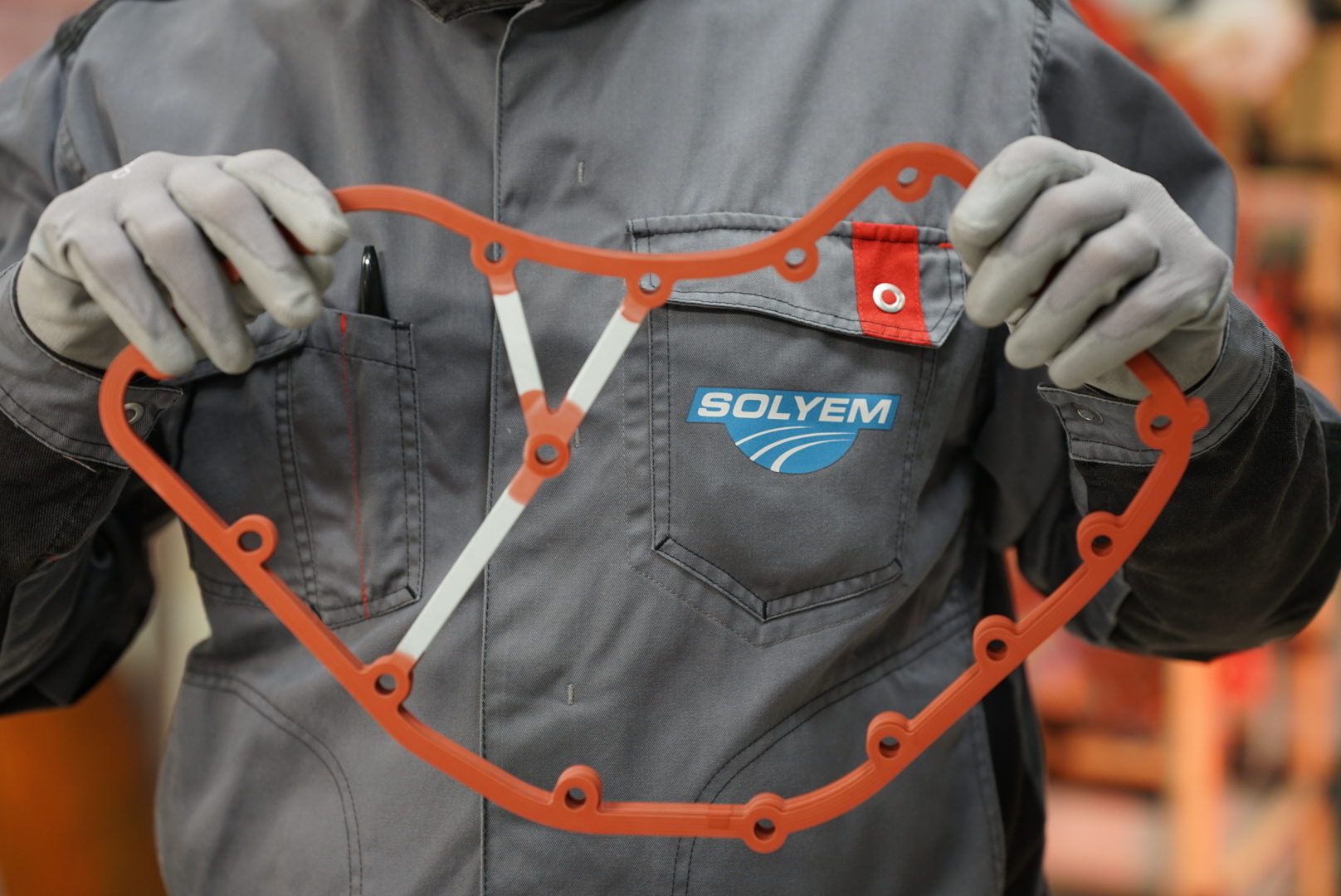 Innovation & optimization
Design early stage = cost efficiency
Adapt to a wide range of environment compared to competition
Reactivity
8 weeks for prototype
16 weeks for PPAP
Productivity
Preferred by process engineering and Development engineers
Quality excellence
0 field claim in 20 years
200 million gaskets delivered
Group advantage
Reactive small company with the high level of group organisation and support: financial, technical, commercial…
R&D and
innovation
Since its creation, Solyem has always invested in research and development, which led to two major patented innovations, "Metallopastic" and LEM, revolutionising  the static gasket market. Solyem's ability is to provide solutions for all static sealing problems using its 140 years' experience in the field. Each solution proposed is personalised and developed with our Customer to work out the best design at the best optimization suited.
Working on optimising the product solutions best suited to our customer's future needs and expectations, our innovation team proudly relies on our laboratories, local schools and other prestigious organisms to realise our researching projects and testings, to develop the technologies of tomorrow.
Our innovation team researches and explores the implementation of even more sustainable and eco friendly materials for the manufacture of our gaskets in a more environmentally friendly setting.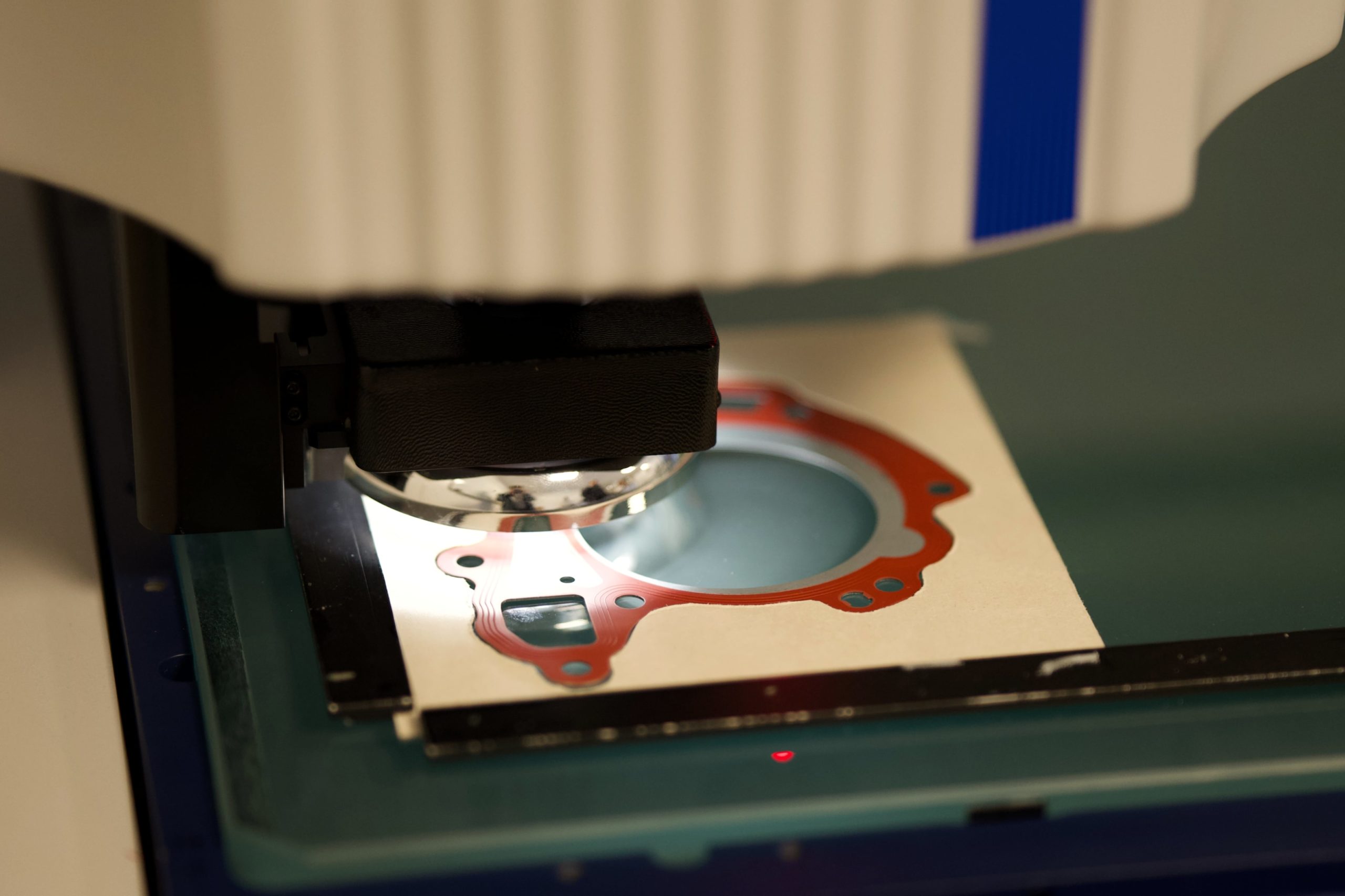 Our Values,
Our Employees
We are able to innovate and progress thanks to our employee's commitment.
Our values are:
Reactivity
We aim to interact spontaneously and determine quick answer to problem solving
Team spirit
We encourage communication and mutual support to achieve common goals
Professionalism
Our actions are driven by the level of expertise and know-how of our Teams
Ambition
We are determined to innovate and adapt our activity to grow
Respect
We honour, esteem and considerate others
Satisfaction
All stakeholders must be satisfied with our results
Solyem can count on loyal and experienced Men and Women. Our professional and expert staff is a real wealth to our company. Concerned about the well-being of our employees, Solyem is committed to a Quality of Life at Work approach with organisation of open days for example,…
---
---
---
34 chemin Pierre Blanche
69800 SAINT-PRIEST
France