5 Steps to seal your system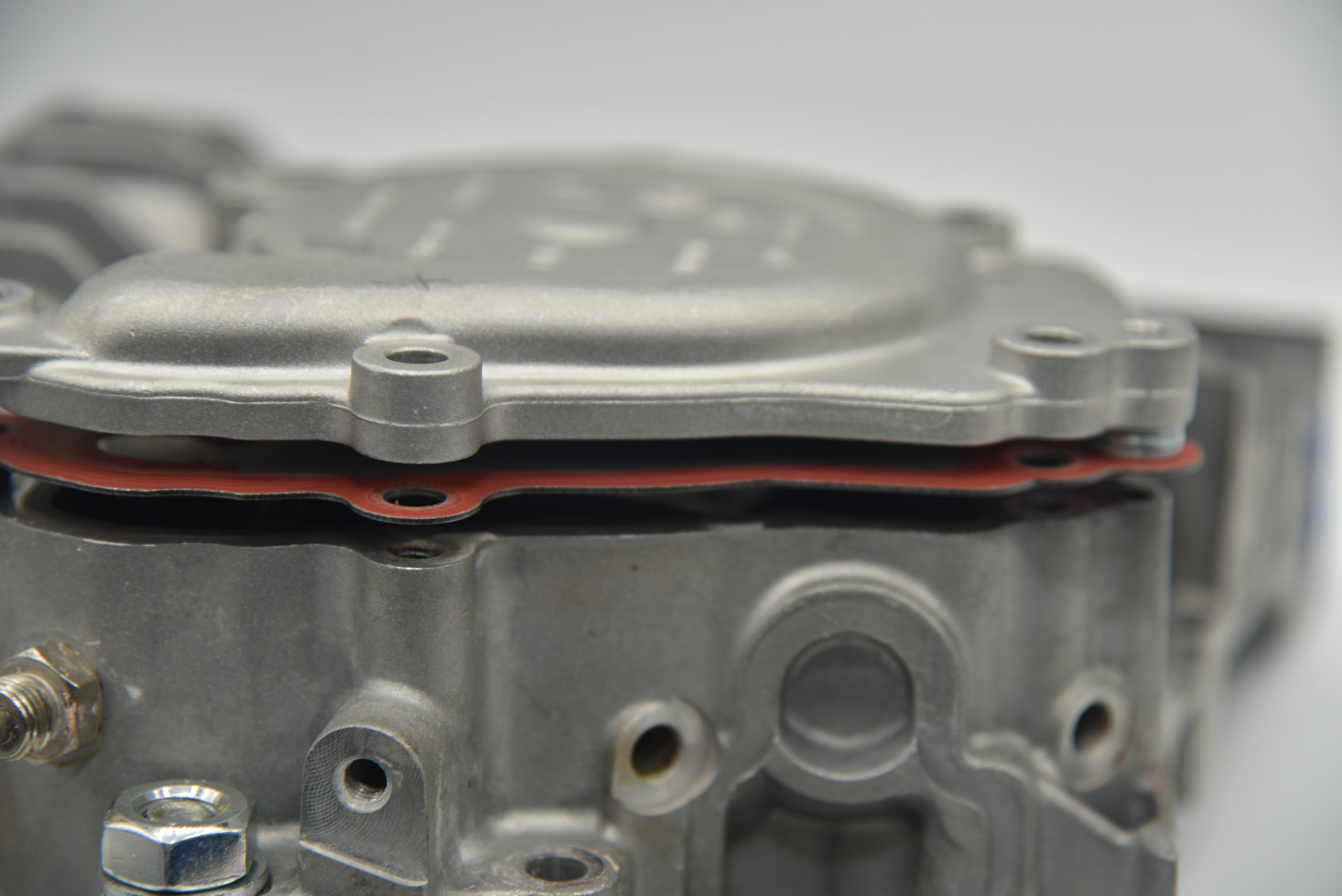 The LEM gaskets from SOLYEM are 100% recognisable thanks to their topographic sealing beads!
What does it mean and how can we adjust this attribute?
With our technology, the main sealing is performed by several sealing beads that work in parallel with each other, making it impossible for liquid to pass through all these barriers. Our sealing solution also has a topographical height. This means that the height of the sealing beads is adjusted according to their location around the sealing contour. The result is an optimised shape of the elastomeric sealing beads to give the best possible compression of the gasket, taking into account the distance between the bolts and the deformation of the housings due to mechanical stress.
Here are the five steps we follow to ensure an exact dimensioning of the topographic sealing beads:
Step 1: We analyse the geometric parameters of your system such as shape, thickness, width, stiffness of your parts and the type of material you are using for your system. We also analyse the boundary conditions such as mechanical forces, pressure, temperature, distance between screws, deformations and the fluid to be sealed.
Step 2: We define the initial dimensions of the gasket and define the position of the sealing beads to ensure maximum gasket strength and robustness using the 3D models of your housings shared by your engineering team. The 3D file of the gasket we obtain is then shared with your engineering team for a first validation loop on your side.
Step 3: We define the topography of the sealing beads using our internally developed standard and our 20 years of experience producing this technology. The drawing of the gasket is then shared with your engineering team for validation.
Step 4: We produce prototypes according to the drawing using a process very similar to mass production and using the same materials. For prototypes and serial parts, we use a compression tool to mould the elastomer onto the metal layer. When it comes to cutting the parts, for prototypes, we use a laser-cutting machine instead of the stamping tool used to improve the productivity of our production line for serial parts.
Step 5: We measure the parts and control that the contact pressure of the LEM gasket on the housings is appropriate through the use of FUJI paper to ensure that the defined geometry meets the requirements and to avoid leakage during the lifetime of the product. If necessary, we can adjust the prototype tooling, and therefore improve the sealing results and control again with trial and FUJI paper.
By applying this five steps process, we ensure that our gasket will always match your parts in mass production and always seal properly.
---
34 chemin Pierre Blanche
69800 SAINT-PRIEST
France